Confidently Manage Yacht Administration and Logistics
-- in 8 weeks --
​
(Without having to leave the comfort of your cabin or home while still being a part of a supportive community)
​
IAMI GUEST accredited units 18-21. The first step in obtaining your yacht purser CoC from the PYA.
Understand and optimise yacht administration
Gain practical skills through task-based assignments
Add vital skills to your CV and boost your yachting career
Attain a recognised yachting accreditation through IAMI GUEST
Join a supportive and collaborative community
If you're an aspiring yacht purser, newly qualified yacht officer, chief stewardess or a busy captain looking to gain valuable yacht administration skills to give your career a boost, you probably already know that you need to complete a yacht purser course.
Complete the course in your own time according to your schedule. You have 365 days to complete all assignments and take the oral examination.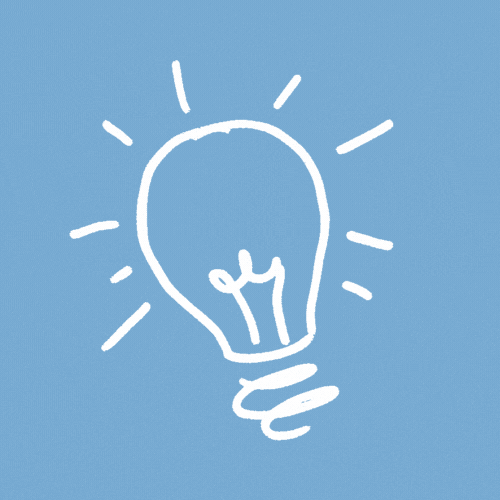 Our students list growth as the key reason they take the course. What they end up with is a massive confidence boost and many AHA moments!
The Ultimate Yacht Purser Course might be 100% online, but you are supported throughout the journey. Between the group and 1:1 calls, we know our students intimately.
500+ pages of all the theory you need to know
8 Core Modules dripped weekly on our excellent e-learning platform (plus 4 additional modules)
Group lectures you can attend for an entire year
On-demand video lectures in case you missed the live calls or want to start the course early
1:1 calls to dive deeper into your work
Private community of students to connect with
Assessments and assignments to ensure you can apply the theory
Gain the theoretical knowledge and practical skills needed to effectively manage the vessel administration and logistics from the first truly online virtual learning provider. Our purser course has been tried, tested and perfected by over 80 students in the last 3.5 years.
​​
The purser is integral to the smooth operation of the vessel from both a logistical and operational aspect. It is imperative that crew who have never held this position understand the complexities involved in this challenging yet highly rewarding career.
​
Gain the theoretical knowledge and practical skills needed to effectively manage the vessel administration and logistics from the first truly online virtual learning provider. Our purser course has been tried, tested and perfected by over 30 students in the last year.
​
By completing the IAMI GUEST Accredited purser course, you will add vital skills to your CV in a difficult job market, and equip yourself with the tools you need to excel in your role.
​
Complete the course from wherever you are in the world. It is 100% delivered online on our virtual learning platform which is constantly updated. Join a community of students online and leverage your own network in the process.
​
Our first-of-it's kind online learning platform is one of the best online course platforms in the world and is used by thousands of teaching professionals. There are videos to accompany the theory and delve deeper into some of the topics. Depending on your chosen delivery method, you will either complete the course as part of a group (where you will be able to join group calls) or on your own.
​
Benefit from a 1:1 call for each module with your trainer.
These are set to ensure you have the requisite experience and necessary skills to be successful in applying for Purser roles following the course. Basic Excel, MS Office, and mathematical ability, as well as common sense, are the essential skills needed to perform a Purser function on board. If you are not somewhat computer literate it is recommended to take an Excel course before commencing this training.
​
As a minimum, we recommend the following experience to provide you with the best possible chance of achieving a purser position after the completion of your purser certificate: ​​
Two years experience working onboard yachts over 60m
OR
One year of experience working on cruise ships as a purser
Because there are no 'one-size-fits-all' criteria, we conduct extensive interviews with potential students to ensure that the course is a good fit and will meet your training needs.
​
Upon successful completion of the course, you will attain the internationally accredited IAMI G.U.E.S.T. Yacht Purser Program Certificate covering units 18-21.
This is the first step in achieving your yacht purser CoC from the PYA.
Gemma Blackman
Chief Stewardess
My favourite part about the course was the time and attention Sandra has given to the course content and structure and the wealth of knowledge she has and is happy to share with her students. The course is structured to allow you time to study and prepare for group Zoom calls where you can have questions ready (which is strongly advisable if you want to get the most out of the course). It is broken down into areas of focus to provide you with an easier learning platform at the same time as showing you detailed information about all the elements a purser's daily role.

There is so much to learn about how to be a purser and it is taught in such a way that you can practice and retain it. I had a good understanding of the from friends and colleagues but never really saw the information so in-depth until this course. I now feel confident that I have been given a strong foundation of knowledge that I would be walking into a purser role with my eyes wide open and feel prepared for anything.
This course is perfect for someone who wants to be a purser but is not quite sure if they have what it takes. This person should be extremely focused on learning as much as possible, pre, during and post this course as there is a huge amount of interesting information to read and retain. Even if you finish this course and you are not sure you want to be a purser it will make you a better chief or 2nd Stewardess. Without a doubt, it will also make you a better crew member.
​
I loved the course. I think that it got better towards the end as it is ever-evolving, like how the MS Office tutorials are open from the beginning and the feedback progression to 1:1's etc. I loved the 1:1 sessions!
Natalia Stroh
Admin Stewardess
What I appreciated most about The Ultimate Yacht Purser Course is the fact that it combines group study as well as individual calls. Sandra dedicates substantial amounts of time and her expertise to every single student, which shows she genuinely cares about the program she has developed and wants to see her students succeed.

It is a beneficial course in terms of learning what being a Purser entails; you actually do the things you would typically do in the role of a Purser. It is set up in a way that is comprehendible and lets you work at your own pace, which was very helpful - especially if you're still working full time while doing it.

My biggest "aha" moment was realising that the purser is not only an administrative role but also has elements of HR. People skills are valuable in the role. I was delighted to learn that a Purser should very much be available to the crew in terms of communication onboard and someone that the crew can turn to if they need. To be cut out for this type of role, you need to be happy to be available 24/7.

This course is perfect for someone who's been in the yachting industry for several years and wants to make it a career. It's not for the faint-hearted because even though the work is not difficult, it requires a lot of responsibility and commitment. After all, a purser has an extensive scope of people that they are in contact with. It helps to have previously dealt with many people with different cultural backgrounds and languages since you're working in an international industry. Most importantly, you need to have a zest for the work you do because you are someone the crew looks up to.
Helene Du Plessis
Chief Stewardess
The Ultimate Yacht Purser Course is an amazing course that has been fantastically put together. I really enjoyed the fact that it was so much more than what I thought it would be. It is always refreshing to get more for your money than what you bargained for! It is an amazing stepping stone for either becoming a Purser or wanting to be a better Chief Stew. The information is applicable to both roles and gives you an edge that will boost your confidence, broaden your knowledge of all departments and simplify the way you would do the admin side of your job. I would definitely recommend this course to any chief stew wanting to be more.
My biggest "aha" moment was learning about the certification and registration of the different yachts, PYC, LY3 etc. You always just hear the Captain talk about it, but actually understanding it now and being able to explain to someone else make you feel like you can hold your own during these discussions.

This course is perfect for someone that enjoys the admin side of yachting and who wants to move into a more paperwork focused role rather than on things like service etc. That person would be great with the guests but should also care about assisting the crew; someone consistent and that enjoys a different challenge.